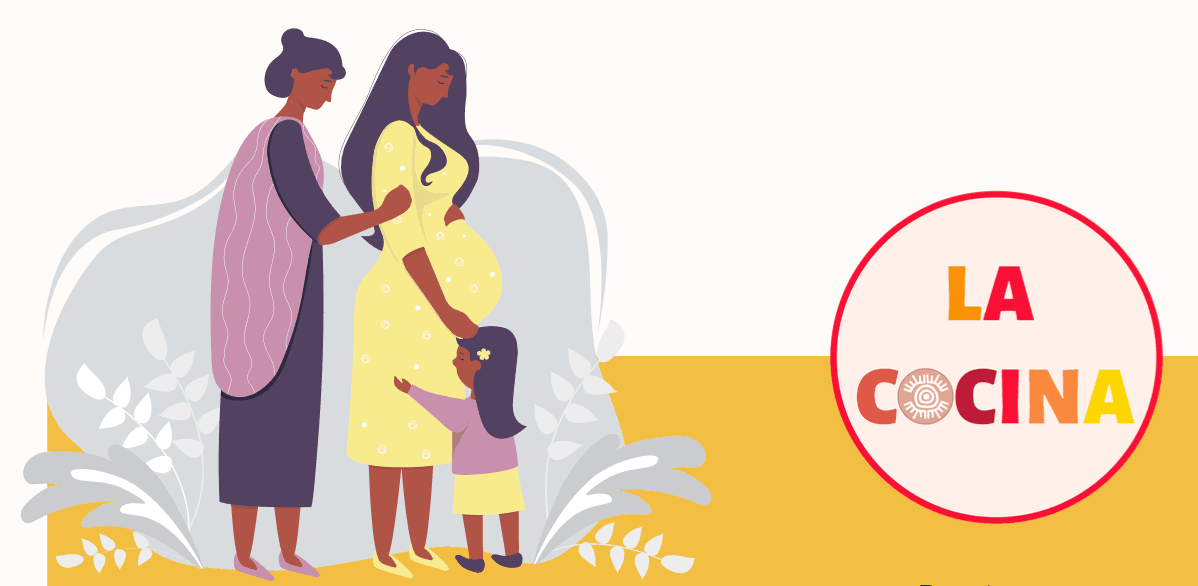 La Red de La Cocina is a nine-month, cohort-based capacity building and training program that will bring together Latinx and/or Hispanic (self-identified) individuals who either supervise and/or provide support and consultation to persons who work with and/or serve pregnant people, babies and young children (ages birth-5 years old), and/or who provide support to the adults who care for babies and young children (parents, family members, educators, caregivers). La Red is a bilingual (Spanish-English) Latinx-founded, Latinx- led and Latinx-serving program that supports equitable access and language justice, which means all programming materials and training will be delivered in both English and Spanish.
As part of La Red's unique "codesign" approach to building reflective capacity and a supportive community of practice, La Red's training team will support program participants as they build a shared understanding of these key learning objectives:
1.Learning how to facilitate reflective conversations/consultation, including liberation-based reflective supervisory dialogues as part of a caring community of practice.
2.Participating in La Cocina's innovative group and individual Liberation- Based Reflective Consultation (LiBRC) and dialogues.
3.Building capacity and knowledge by training in La Cocina's LiBRC, a community codesign framework that applies a Liberation Psychology approach to maternal, infant and early childhood service(s).
Program participants must be able to commit seven-to-eight hours of training per month for nine-months. The program will launch in late June 2022 and will continue until late March 2023.