If you want to be in the know about what's going on with maternal mental health in Colorado, you've come to the right place.
Virtual Perinatal Mental Health Resource Roundtable: Garfield, Pitkin, Eagle & Summit Counties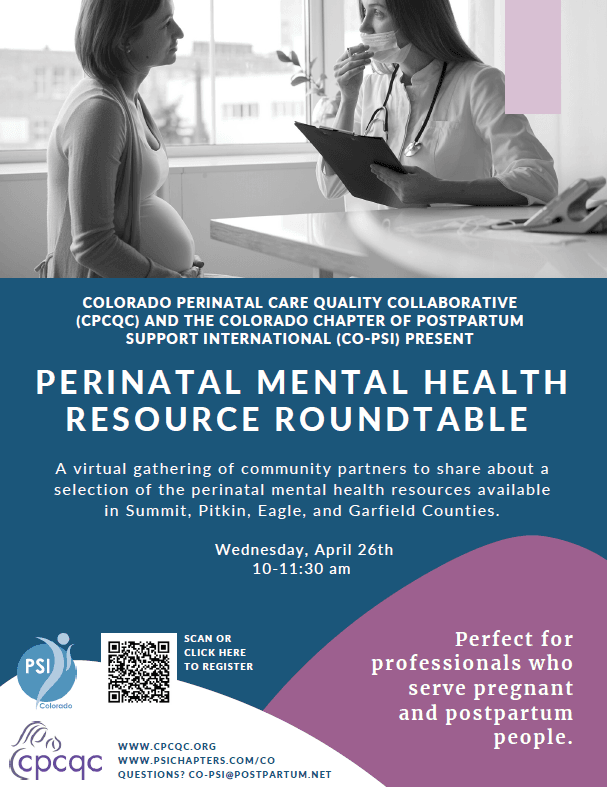 Please join the Colorado Perinatal Care Quality Collaborative (CPCQC) and the Colorado Chapter of Postpartum Support International (CO-PSI) for a perinatal mental health resource roundtable! This virtual gathering will be a space for community partners to share about a selection of perinatal mental health resources available in Garfield, Pitkin, Eagle and Summit Counties and is perfect for professionals who serve pregnant and postpartum people. We look forward to seeing you there!