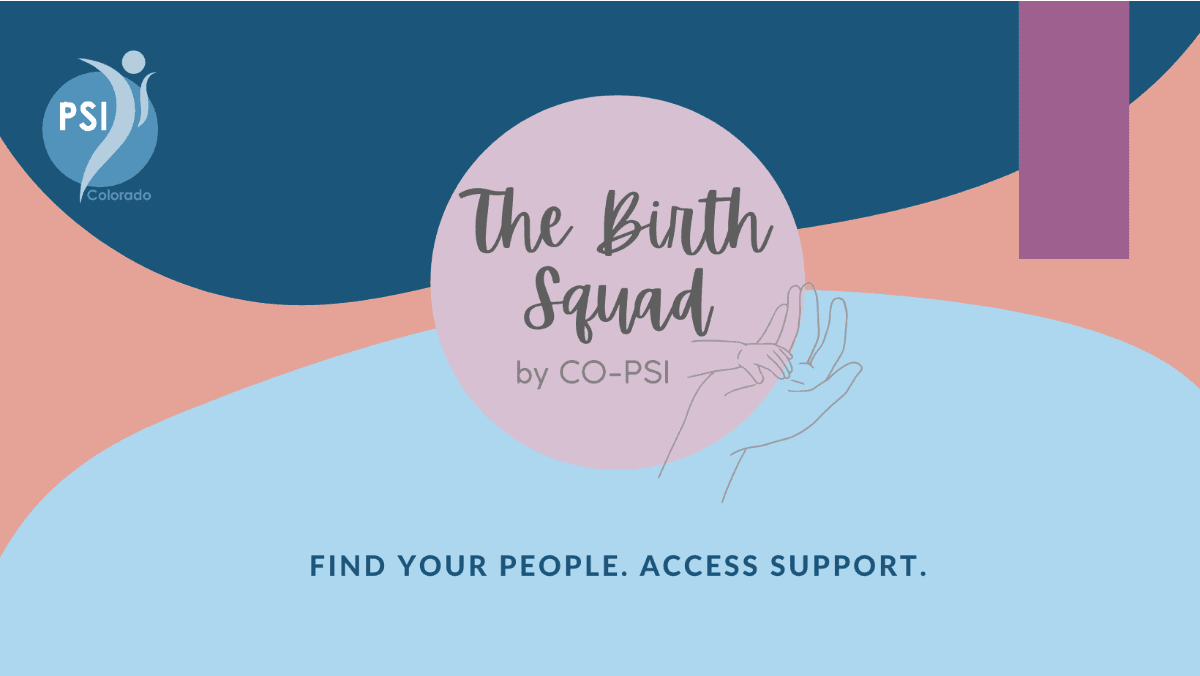 Postpartum Support International, with generous support from the Caring For Denver Foundation, has launched The Birth Squad: Denver program!
They offer two types of perinatal support groups for mothers and birthing people who identify as mothers in the Denver community:
(1) groups led by a trained peer facilitator (another local mom or birthing parent) where participants can share their experiences and get support to help cope with their feelings AND
(2) groups led by a local mental health provider where participants can receive therapeutic support in a group of other local moms and birthing parents.
They offer SEVEN groups each week, at locations throughout the metro area and these groups are FREE to attend. A number of the groups serve as affinity support group spaces for Black and Latino/a moms and birthing people, with groups in English and Spanish. 
Here is a link to the group schedule: https://docs.google.com/document/d/1zGnWDZvisCHy_uRe4pov1gXZo6-reLT-BQM7fm8INpo/edit?usp=sharing 
The first step for participants is setting up a 20 minute call with a team member so that we can learn more about them, their family, what they need, and how we can help. 
Here is a link for potential participants to set up an initial call in English or in Spanish: https://calendly.com/the-birth-squad-denver
Need more info?
You can find more information on the webpage here: https://psichapters.com/co/#birth-squad