If you want to be in the know about what's going on with maternal mental health in Colorado, you've come to the right place.
Webinar: Maternal Suicide in the US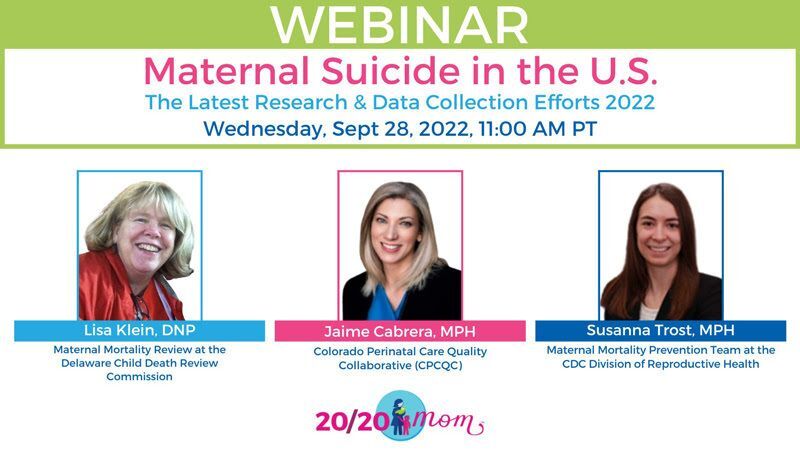 Maternal suicide is a leading cause of maternal mortality. The U.S. has made significant progress on tracking and reporting maternal suicide rates however, the work to identify maternal suicides is left to the states through reviews conducted in Maternal Mortality Review Committee (MMRC) settings. Additionally, state-based Perinatal Quality Collaboratives (PQCs) are generally charged with facilitating change based on MMRC findings.
This webinar will cover:
* A general overview of maternal suicide statistics in the US
* Updated data from the CDC on Maternal Mortality Review Committees and pregnancy-related suicide deaths.
* How states are improving suicide detection in their MMRC process, including the role of informant interviews in identifying maternal suicide deaths, a process adopted by the Delaware MMRC and others
* Colorado's latest report illustrates suicide is the top cause of maternal death, and efforts the PQC is championing
Challenges and opportunities