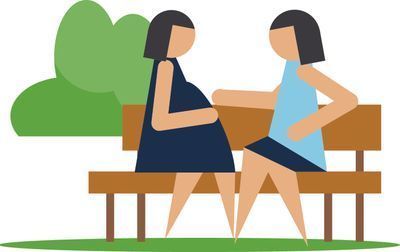 Announcing Workshops, Micro-Grants, and Sector Champion Training
The Maternal and Child Health Programs at Tri-County Health Department and the Public Health Institute at Denver Health are offering no-cost training and action planning workshops to promote perinatal mental health. Participants and organizations who attend the workshops are eligible to apply for micro-grants to support the implementation of action items developed during the workshop. Training-of-trainer opportunities to develop Sector Champions are also available. Please see details below: 
Workshops: Workshops consist of a two hour action planning session and a one hour follow up session. They are designed to help service providers, organizations, and communities understand and embrace their role in supporting perinatal mental health. Participants learn about the Perinatal Continuum of Care, a framework that highlights opportunities across sectors to promote and address perinatal mental health, and use our Toolkit for Action to develop action plans that incorporate effective strategies into their work. Relevant data and considerations for promoting equity are discussed and integrated into the action planning process. To learn more or schedule a training session, please email Kelly Stainback-Tracy and Jessie Reeder. Workshops are currently available for programs that serve the Denver and Tri-County areas, but availability will expand as we build our cadre of Sector Champions. 
Microgrants: Participants and/or organizations who have completed the workshops will be eligible to apply for microgrants to implement action items identified during your Perinatal Continuum of Care Toolkit for Action training. See our Micro-Grant Application for details. 
Sector Champions: We will train leaders from a variety of sectors to use the Toolkit for Action to facilitate workshops with providers, organizations, or communities. Sector Champions who are not paid for this work within the context of their current employment may be eligible for reimbursement. See our Sector Champion Application for details. We are offering Sector Champion training on Wednesday, July 27 from 12:00-2:00 and Thursday, October 20 from 10:00-12:00. We welcome Sector Champions from across Colorado to apply. To learn more or register for the training please email Kelly Stainback-Tracy.